Benedict Cumberbatch calls Scarlett Johansson trial "a bit of a mess"
In July, Scarlett filed a lawsuit against the billion-dollar company and Marvel Entertainment, claiming that the companies' simultaneous release of Black Widow in theaters and streaming cost her a lot of money.
Last month, Elizabeth Olsen offered her support for Scarlett's lawsuit against Disney.
Now, another Avengers costar has shared her thoughts on the matter.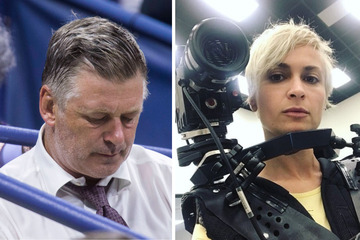 Celebrities
Alec Baldwin kills cinematographer Halyna Hutchins with propeller pistol in unexplained accident
Benoît spoke to Hollywood journalist in a new interview released on Wednesday, but it didn't seem like he was too thrilled with the debacle.
"It's sad what's going on between the lawyers," he shared. "Just the verbiage and accusations of 'Put it in the context of a global pandemic.' It's just a bit of a mess."
While the Dr. Strange star in the Multiverse of Madness hasn't outright condemned his castmate, he doesn't appear to be backing him either.
He further explained that there is a lot in the industry trying to fairly compensate artists for their work during these difficult times, including Disney.
"It's a new paradigm, and it's very complex," Benedict said, adding, "No one saw this coming, and no one should use hindsight to say, 'Well, it should have been done. . It was the first of those films to hit theaters during the pandemic and was blocked, blocked and blocked. It's a whole new territory. "
Looks like Doctor Strange is putting one foot in, one foot out of this fight!
Since the complaint by Scarlett, a spokesperson for Disney struck down the claims of the actor and considered that the lawsuit was "without merit".
"The trial is particularly sad and distressing in its callous disregard for the horrific and prolonged global effects of the Covid-19 pandemic," the statement read.
Will more of Scarlett's co-stars continue to speak out?