Euphoria's Sydney Sweeney Joins the MCU's Latest Big Project
On Wednesday, Deadline announced that the White Lotus star is part of the cast of the Spider-Man spin-off.
While it hasn't been revealed which character Sweeney will be playing, she is, so far, the second big name attached to the upcoming project.
Last month, news broke that Johnson would portray the titular character. The Fifty Shades of Gray alum shared the news on her Instagram with a simple spiderweb emoji as the caption.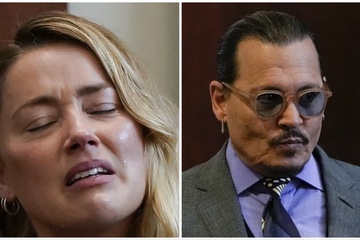 Johnny Depp
Johnny Depp trial against Amber Heard: the biggest bombs launched so far
The newly hired Sweeny followed suit by posting a screenshot of the Deadline article and using the same emoji for the caption.
Madame Web follows a superheroine who is a mutant with psychic sensory powers that allow her to predict the future of other superheroes in the universe. It will be the first film to feature a superheroine in Sony Pictures' Marvel Cinematic Universe.
In addition to Madame Web, Sony plans to expand the Spider-Verse to include films such as Jared Leto's Morbius, which hits theaters next month.
Sweeney is best known for her role as the doe-eyed Cassie Howard on the provocative HBO Max series. The second season of the series gave the actor a much larger storyline and his fame has only grown since then.
Viewers can binge Euphoria's last season on HBO Max.