The transition to an in-person semester during a pandemic is not easy, and requires flexibility not only on the part of Illinois State University students and faculty, but the ISU administration as well.
Several members of the ISU administration appreciate their experiences and are proud of the resilience of the ISU community after returning to face-to-face classes for the fall semester.
ISU Police Chief Aaron Woodruff said there was a sense of normalcy on campus with the number of in-person events held at the university and the general population returning student this semester despite current COVID-19 restrictions.
"From my perspective on what we're doing, it also means we have to go back to the types of service calls we typically get during the school year," Woodruff said.
Woodruff said it was always "like a switch" when students return to campus for the fall semester. He said that every year, service calls increase dramatically from August to October, and then slow down once the weather gets cooler. Woodruff said last year there were fewer calls than usual due to the shrinking student body.
"I just think the students stayed inside a lot more, they were a lot more vigilant last year and that doesn't mean it's wrong to be outside. This year it just leads to more opportunities for others to commit crimes, so that feeling of normalcy, "said Woodruff.
Woodruff said the university had also helped the police department with the transition by making the decision to help enforce mask warrants instead of putting the department in a position to be the only one to enforce them.
"It really behooves everyone in college to hold each other accountable and not just say to someone 'hey you have to wear your mask' but also to help explain the why behind this," Woodruff said.
Woodruff encourages ISU students to continue to follow the appropriate protocols, as COVID-19 and in particular the Omicron variant still creates a global threat. He said that while some people may not agree with terms of reference or testing requirements, there is an obligation as a state university to follow the governor's advice and direction.
"Certainly, if a teacher or staff member or someone is not cooperative and still refuses to follow the instructions of that teacher or staff member, they can call us and we can get [it] handled, "Woodruff said.
Woodruff said he isn't planning anything unique that the department hasn't already addressed for the next spring semester. He said it's easy to focus on the negative and change is difficult, but there is a positive.
"I hope the students will understand this and if we can all be a little more caring for each other, a little more forgiving, and offer each other a little more grace, [then] I think this will go a long way in improving not only the campus community but also the world around us, "said Woodruff.
Dr Doris Houston is the Assistant to the President for Diversity and Inclusion and has been involved in several diversity and equity initiatives during her work at Illinois State. She has worked at ISU for the past 16 years, including serving as a social work faculty member and chair of the President's Advisory Council on Diversity and Inclusion.
Houston said she coordinates, assesses and shares information on UIS's diversity, equity and inclusion initiatives and examines what can be learned from the university's strengths and opportunities for to improve.
Houston said there was a lot of work being done "behind the scenes" to ensure there were security measures and protocols in place for COVID-19 and support for social and emotional well-being. to help reestablish the campus before students return in person to classes.
"I'm really amazed at what we've been able to accomplish not only in my area, but across campus. People were really working around the clock to get us ready to reopen, "Houston said.
She said it is undeniable that the transition has been difficult for the ISU community due to the fatigue associated with COVID-19 and concerns over the transition itself, which were expected.
Houston said she had developed friendships with many colleagues during her work at ISU, which she could turn to when she needed support throughout the transition. She has also found help from other groups she participates in within the Bloomington-Normal community and her family. Houston said it's important for everyone to have someone to lean on.
Houston said there are many other universities that cater more to commuter students or have more online degree programs, but ISU has not moved in that direction.
"ISU is a state campus known for its in-person classes, teaching, and engagement," Houston said. "That's why students love Illinois State University. It is a very active and involved campus. It was a difficult, but certainly necessary time where we had to be online. "
Houston said she appreciated all the opportunities to learn and build community in person on campus during the fall semester. She said she saw the engagement aspect of ISU resurface during the ISU Festival.
"It was just a wonderful, very clear example of why we are, who we are as a campus in person," said Houston.
Houston said she didn't see many issues with students following protocols set by the university and was delighted to see students comply with mask requirements. She said she had no doubts the students will continue to do well by following safety protocols for the next spring semester.
"I think we're definitely going in the right direction," Houston said. "I just can't wait to finish the semester and then have that downtime to start all over again. "
ISU President Terri Goss Kinzy said that while everyone is still dealing with a global pandemic, she is very grateful for the experiences and opportunities to interact with students, faculty and community members. . She said these opportunities made it easier for her.
Kinzy said she was thrilled the college was in person, but what really stood out to her was hearing personal testimonials from other people about their enthusiasm for being fully in person.
"With as tough as this semester has been, no one is going to say it's been easy. It's really important to know that we were successful and that it was worth it," Kinzy said. "Because that's it. that we wanted. I wanted it. My team wanted it. Our students wanted it and our faculty wanted it. So I think we all have to somehow embrace this joy of being together.
Kinzy said she saw the importance of having a strong team while working at Western Michigan University and that it was important to build her own once she started her position at ISU. She said she could have gotten to know her new colleagues through Zoom, but that made all the difference in person.
"I want to know if they drink coffee or Diet Coke. I want to know them as human beings, "Kinzy said.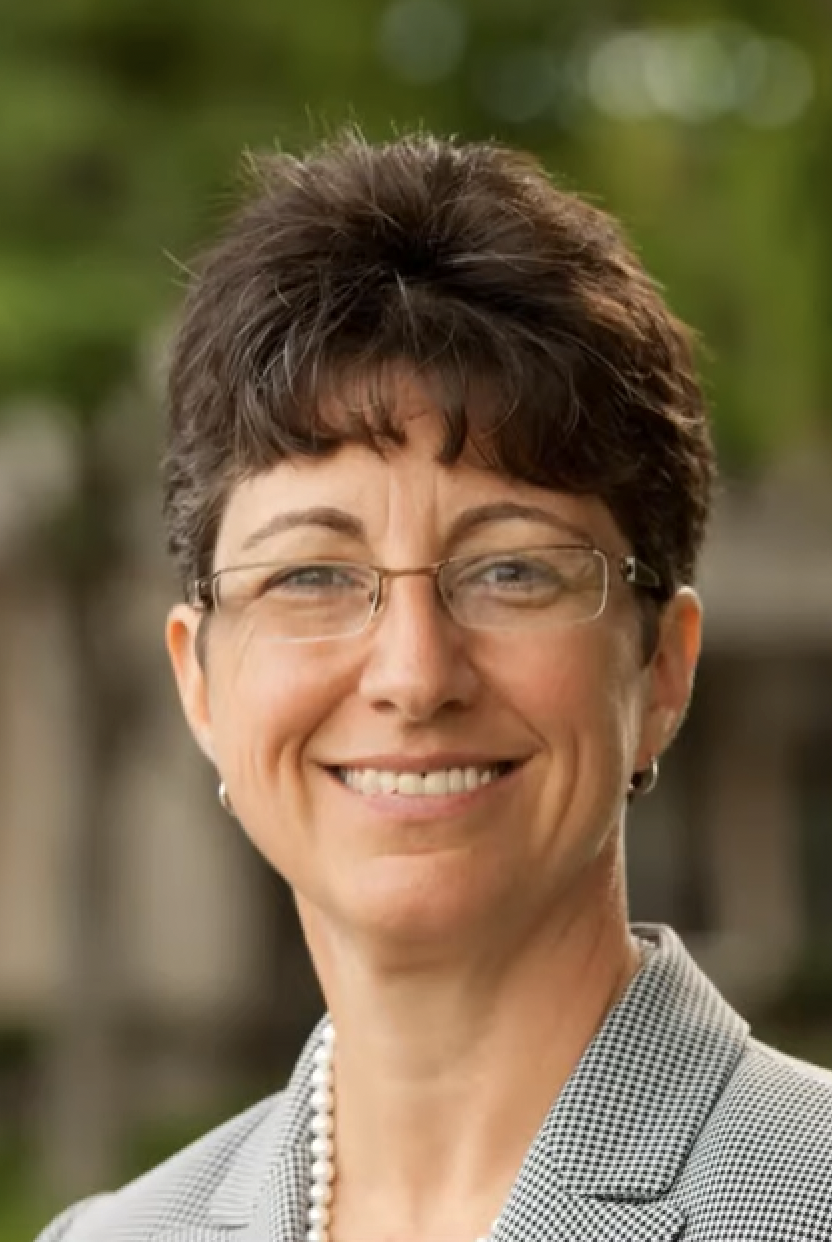 Kinzy said he has learned that some of the most important work happens when people are given the opportunity to interact with each other before or after meetings, as it builds relationships and trust in one another. She said that some of her other colleagues were also new to working at ICU, so it was extremely important for her that she could get to know her team in person.
Kinzy said that while the university hasn't had to make any major changes, it has been an ongoing challenge to monitor what the state and the CDC will do next.
"I want people to know that this is 100% my goal, and my team's goal that we maintain the highest quality of in-person education suitable for our students," Kinzy said.
Kinzy said she was aware of the concerns of others over the uncertainty of the pandemic and the concern to return to online courses at short notice, but would like to continue to assure everyone that the ISU is in a different situation compared to March 2020 when the ISU went virtual.
"We had so much less knowledge. We've had so much less research. We didn't have a vaccine. We didn't have enough care. We did not have enough material. We are in a very different place. I want people to know we're not looking to send people virtual, "Kinzy said. "We're going to see blips. We will see challenges. We will see variations, and we will continue to manage it.
"I think the challenge, for the administrative side, is that we have to stay vigilant," Kinzy said.
Kinzy said she puts a lot of effort into trying to keep others motivated and help the community understand the reasoning behind established procedures.
Kinzy said one of the ongoing challenges is ensuring that unvaccinated people can get vaccinated safely. She said more professors and staff are vaccinated compared to students.
"I'll be honest, I'm a little disappointed that our students' vaccination rates are a bit low. I really hope anyone who is unvaccinated will consider doing it during the break, "Kinzy said.
Adjusting to a new position comes with challenges, Bit Kinzy said she has an excellent support system inside the ISU as well as outside the ISU. She said it's important to have people to turn to when facing challenges or to exchange ideas and share experiences.