Before we get into the trailers, however, we have a new movie starring Hero Fiennes Tiffin (Tom Riddle, 11). He was thrown into The female king, a film based on real events in the kingdom of Dahomey, which was one of the most powerful kingdoms in Africa in the 18th century. The film centers on a general in an all-female military unit and an ambitious recruit who band together to fight those who violate their personal honor. You can see one of the first stills from the film below!
Nick Moran (Scabior) also has a new project coming up. He is ready to play Hunted, a thriller about the robbery of a stately home that goes wrong and results in thieves being chased through the property for entertainment. UK distribution company Signature Entertainment recently bought the film and confirmed it will be released in the UK and Ireland. We don't know when that will be, but we'll let you know when we do.
Isabelle Laughland joined Alfred Enoch (Leanne and Dean Thomas, respectively) in the cast of Foundation. The Apple TV+ show follows a group of scientists who must take on the Galactic Empire after those in power don't take them seriously. We don't have an official release date for the second season of the series yet, but we have a first picture to show you! Take a look below and let us know what you think.
We then move from science fiction to mythical fantasy, with Ralph Inson(Amycus Carrow) dive into the world of role-playing games. He lent his voice to a character from The Waylanders, a Celtic-inspired game that released on PC earlier this week. Fernando Prieto, the game's studio co-founder, described it as "a story born from our Galician roots, and many tales from our heritage have inspired elements throughout." The company also released a trailer alongside the game itself which you can check out below!
Then we go on a trip to Westeros. The Game of Thrones Studio Tour opened yesterday (February 4) in Bambridge, Northern Ireland! Natalia Tena (Nymphadora Tonks) was at the grand opening and said she "I felt really nostalgic to land in Belfast, coming out of the airport" because "It was just such a big part of my life coming here and working on the show." Here's a photo of her and some of her castmates – Ian Beattie, Daniel Portman and Ian McElhinney – on tour.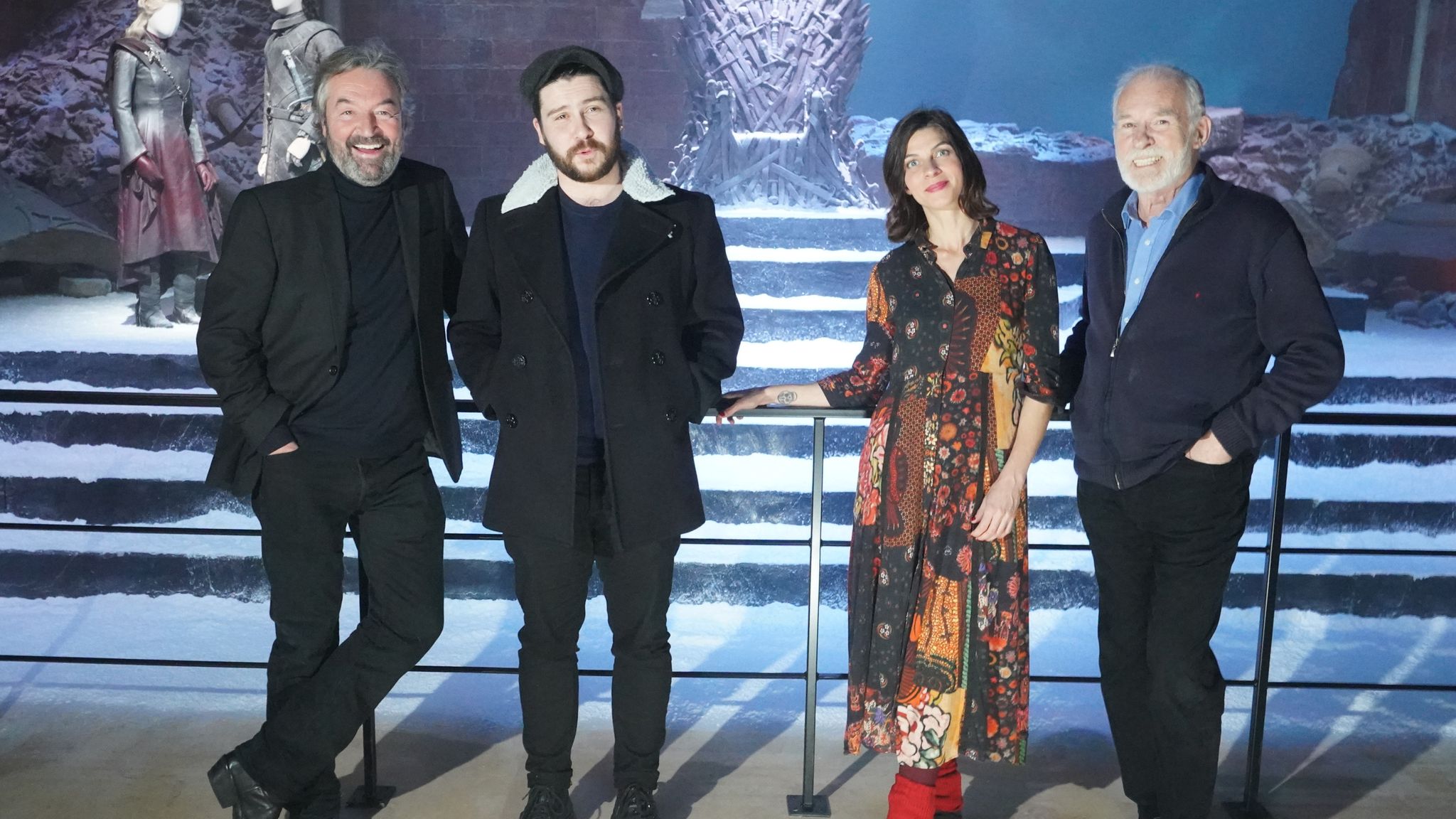 Our next story is about a new movie starring Fiona Shaw (Petunia Dursley). She signed on to play a leading role in Hot milk, a screen adaptation of Deborah Levy's bestselling novel. The plot follows Shaw's character, Rose, as she and her daughter Sofia (played by Jessie Buckley) visit a Spanish clinic in an attempt to cure Sofia's paralysis. We don't know much more information about the movie, but we'll keep you posted as more details are released.
Speaking of Shaw, she's featured in the Season 4 finale trailer of Kill Eve. The show's final season is slated to air at the end of this month, and after three previous seasons of ongoing duels between Villanelle and Eve (Jodie Comer and Sandra Oh, respectively), we're all on the edge of our seats to the final. Check out the final trailer below and let us know if you find any little details that others may have missed that could give us clues to this season's plot!
Awards season is really upon us now, with Mr Kenneth Branagh (Gilderoy Lockhart) winning a Golden Globe Award at the end of January and Harry Potter: Hogwarts Houses Tournament recently received a Producers Guild Award nomination. Earlier this week, the nominations for the BAFTA Film Awards were announced! Branagh is up for more awards for his film Belfastas it received nominations for Best Picture, Original Screenplay, Editing and Best British Film. Ciaran Hinds (Aberforth Dumbledore) and Caitriona Balfe also received supporting actor and supporting actress nominations, respectively, for their performances in the film.
There is, however, stiff competition for the award for best British film, as Belfast will compete with james and Olivier Phelps(Fred and George Weasley) Last night in Sohowhich also received a nomination in the Sound category. Macbeth's Tragedywith Harry Melling, Brendan Gleeson, Ralph Insonand Catherine Hunter (Dudley Dursley, Mad-Eye Moody, Amycus Carrow and Ms. Figg, respectively), received a nomination in the Cinematography category. And finally, Lady Emma ThompsonFilm by (Professor Trelawney) Cruel received nominations for the Costume Design and Make Up & Hair awards.