Former missing child star Matthew Mindler found dead, cause of death revealed
Matthew Mindler has been found.
Manor Township, Pennsylvania – Actor Matthew Mindler died after being reported missing for days near his college campus. A cause of death has now been revealed.
Mindler was reported missing on Wednesday and was last seen outside his college dorm on Tuesday night, TMZ first reported.
His remains were found in a nearby wooded area on Saturday by a search team of 40 people.
Lancaster County Coroner's Office confirmed the 19-year-old committed suicide.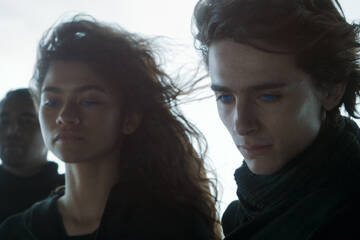 Movies
Dune dazzles as the next epic fantasy saga
Millersville University, where the former child star studied, posted several social media posts throughout the week, asking the public for help and information.
He made a statement on Saturday when the search was completed.
"It is with a sorrowful heart that I inform you of the passing of Matthew Mindler, 19, of Hellertown, Pa., A freshman at Millersville University," one read. "Our thoughts of comfort and peace are with his friends and family during this difficult time."
Mindler was last seen Tuesday night, where he was caught on campus security camera walking from his dorm to a parking lot.
The actor was best known for his role in the 2011 comedy Our Idiot Brother, where he starred alongside actor Paul Rudd (52).
He has also appeared in As The World Turns, Chad: An American Boy, and other short and TV movies.
His last appearance on the screen dates back several years.
If you or someone you know needs assistance, please contact the 24-hour National Suicide Prevention Hotline at 1-800-273-TALK (8255) for free and confidential assistance.
Cover photo: Collage: IMAGO / ZUMA Wire & Screenshot / Facebook / Millersville University