Venom: Let There Be Carnage end scene seems to confirm Marvel's crossover theory!
Burbank, California – The end credits scene in the all-new Venom: Let There Be Carnage apparently confirmed that Venom will appear in future Spider-Man movies!
Andy Serkis' movie was released on Friday, and not only shattered box office records – it also sent Marvel fans into a tailspin.
The 2018 film sequel grossed over $ 90 million in sales in North America over the weekend, crushing all previous milestones in the pandemic era.
Tom Hardy reprise his role as Eddie Brock / Venom, who adapts to life as the host of the alien symbiote.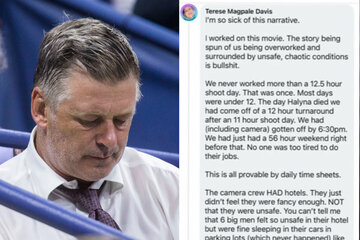 Celebrities
Alec Baldwin shares rant defending conditions on Rust film set
Meanwhile, Woody Harrelson returns as insane serial killer Cletus Kasady, who escapes prison after becoming the host of Carnage – a chaotic offshoot of Venom.
While the superhero film was a huge step up from its predecessor, fans are panicking about the movies end credits scene.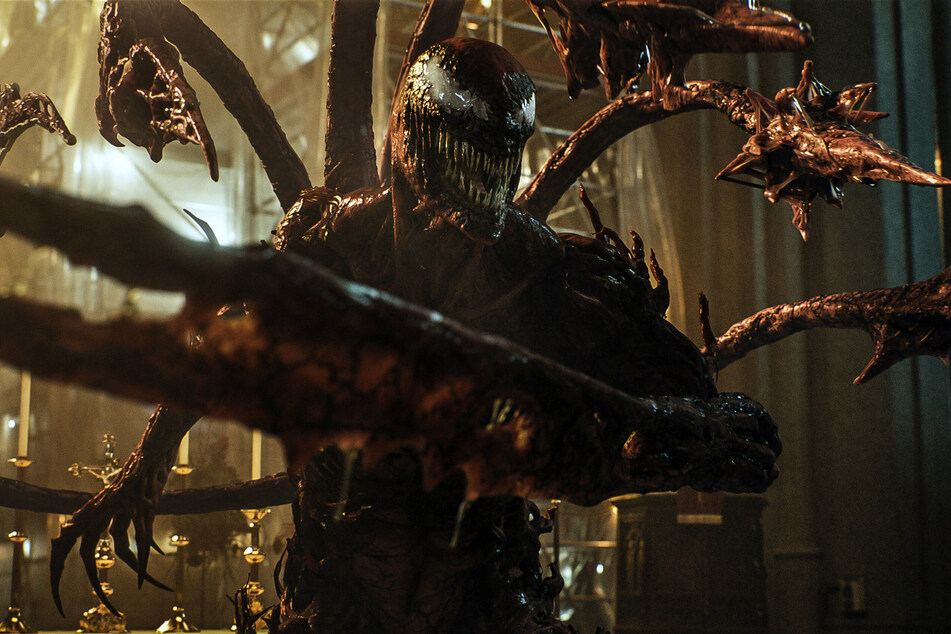 It has long been said that a Venom / Spider-Man crossover will happen.
Venom is a villain in the Marvel Universe and one of Spider-Man's most popular nemesis. Still, Marvel's take on Peter Parker's story brought different foes into the fight from the friendly neighbor hero.
Now, Let There Be Carnage appears to have confirmed that Venom and Spider-Man may, in fact, meet.
TV shows
HBO Max is bringing back Parent 'Hood, The Jamie Foxx Show, and more' 90s classics!
In the end credits scene of the new version, Eddie is seen on a beach with his alien symbiotic friend.
Venom is talking to Eddie about his knowledge of other universes when a blinding light carries them from their hotel room to another room – where they watch J. Jonah Jameson reveal Spider-Man's identity as as Peter Parker on TV.
The same scene also took place at the end of Spider-Man: Far Away From Home.
Currently, the MCU is a bit of a mess thanks to the rampage of the Multiverse. And the Spider-Man: No Way Home trailer practically confirmed that the young superhero has a part to play in all of this.
Was that blinding light just a multiverse special effect – or one of Venom's main effects in No Way Home?
Venom: Let There Be Carnage is now in theaters.