On Wednesday, various registered student organizations and students flocked to the Brown Ballroom for the Illinois State University Annual Meeting winter party.
Winter Fest provides on-campus organizations the opportunity to get exposure and show off what makes their clubs special.
President and Founder of Ladies in PoliticsHailee Wilmoth opened up about her RSO and her Winter Fest experience.
"We are an organization for women who are interested in politics and government. We are open to everyone, whatever their specialty, not just in political science. Winter Fest and ISU Festival are the biggest opportunities for us in terms of recruiting," Wilmoth said. "We love Winter Fest.
Special Education Major Kayla Licitra spoke about her time at RSO Pride and benefits of attending Winter Fest.
"Pride hosts many educational and hopefully fun events with the goal of being educational about our history as a community. It's my first Winterfest, but I've seen a lot of people come and talk to us and promise to come to our future events, so that's really awesome," Licitra said.
K'Shari Pittman Junior Major in Organizational Communication Black Student Union discussed this event and how it helps his RSO.
"Black Student Union is a black on-campus organization uniting the black community. There's not a huge black population at ISU, so it's nice to talk about traditions and stuff at school," Pittman said.
"This is my first Winterfest with Black Student Union, but I think it's great for students to come and see what we're up to. It's really beneficial to shine a light on the different clubs on campus," Pittman continued.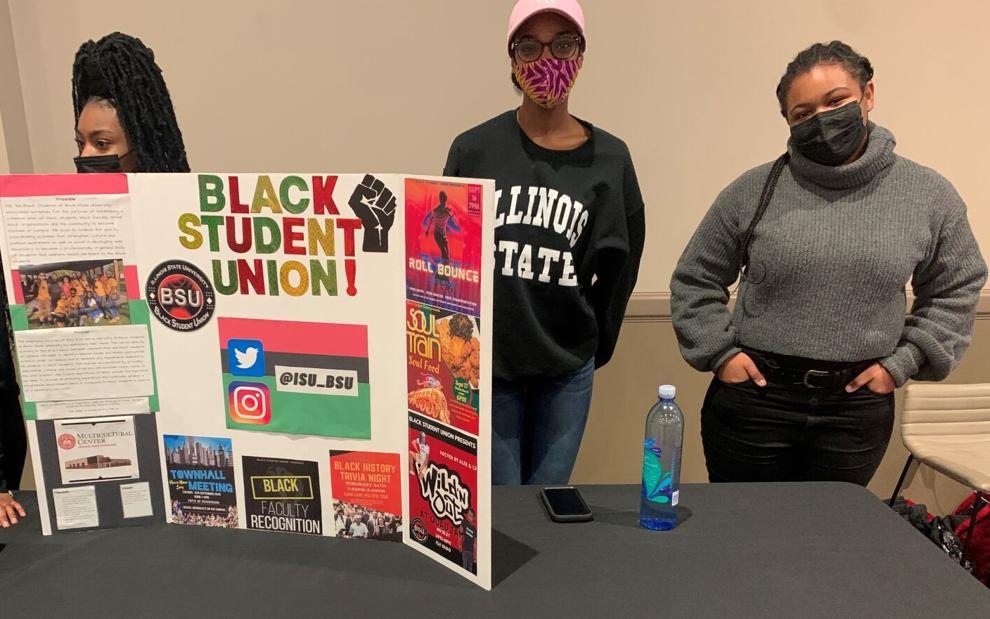 Event attendees also discussed their Winter Fest experiences and learned about the different organizations.
Sophomore biology student Aaliyah Houston-Lyle spoke about her experience at Winter Fest interacting with the clubs.
"It's really cool to see all these clubs coming out. I got to know clubs that I had never heard of before, like the magic mouse club and it's nice to see everyone being so passionate about their organization," Houston-Lyle said.
Taylor Smith, a sophomore in exercise science, said that while she didn't come to Winter Fest looking for anything in particular, she came away with a lot more knowledge.
"I actually just came to see my friend and her booth, but I actually found a lot of cool and interesting clubs to talk to. I think it's a great event because it attracts people and you can tell. learn a lot," Smith said.
KATIE MARTENSEN is a news and feature reporter for The Vidette. Martensen can be reached at [email protected] Follow Martensen on Twitter at @ktmartensen
---
IF YOU SUPPORT THE VIDETTE MISSION to provide a training laboratory for student journalists at Illinois State University to acquire and hone viable, valuable and marketable skills in all phases of digital media, please contribute to this most important cause. Thank you.